Lakers Online Clothing Store
Buy Lakers Gear Online - Free Delivery for Orders Over $75!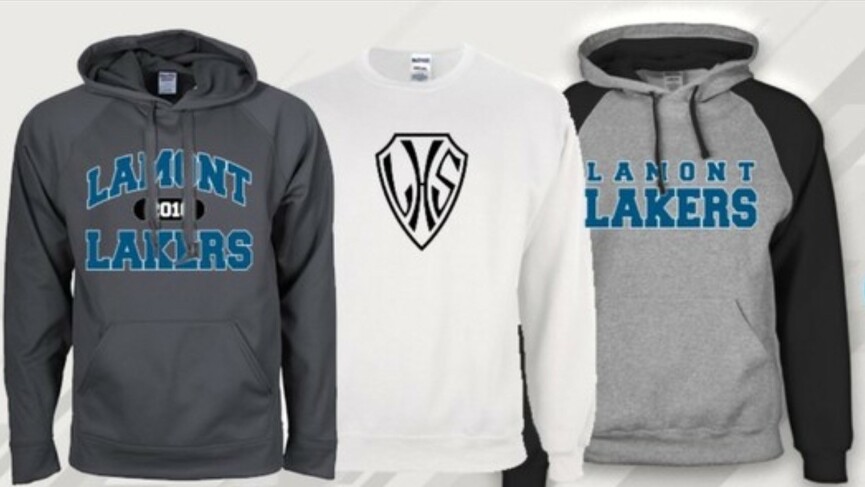 The Official Lamont High School Shop!
Welcome to the official online shopping site for Lamont High School and the Lakers Athletic Program! 
Browse our site and choose from hoodies, t-shirts, long sleeve shirts, sweatshirts, jackets, pants and more! You can pay online and have your order delivered directly to your home, your business or even to the school. Shipping is always free for orders over $75 and there are no minimum quantities!  
Please click on the link to go to the store: http://lamonthighschool.entripyshops.com/