My Pass
MyPass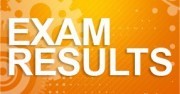 myPass:
Diploma Exam result statements are now available through myPass
Starting with the April 2015 Diploma Exams, students will now need to retrieve their exam results through myPass—a self‑service website for high school students. Result statements for Diploma Exams are now be available exclusively online using myPass. Printed results statements will no longer be mailed.
In addition, the Statement of Courses and Marks has been replaced with the Detailed Academic Report (DAR), which is also available exclusively online using myPass.
 myPass enables high school students to:
access their Results Statement;
view their demographic information;
view their DAR;
view their progress toward their diploma or certificate; and
Order and pay for a transcript.
Specific information on how to sign up for myPass will be provided to all students who write diploma examinations. Schools will pass along information to their students. More general information on myPass will be provided to students and schools in the fall of 2015.
For more information visit: https://education.alberta.ca/students/transcripts/online.aspx
Alberta Education makes two key changes for senior high schools:
Alberta Education recently announced two important changes for senior high school students, it says, will offer a fairer reflection of student learning and more learning opportunities.
The first change concerns diploma exam weighting. As of Sept. 1, 2015 diploma exam weighting will shift from a 50/50 weighting to a 30/70 weighting where school-awarded grades will be worth 70 percent. The change was made so that grades reflect a more accurate depiction of student performance by putting a greater weight on teachers' assessments of students' abilities and knowledge. The first round of diploma exams to be written with the new weighting will take place in November, 2015.
The second change deals with new dual-credit partnerships. Students will now have more opportunities to earn post-secondary credits or workplace certification while completing high school with 24 new partnerships. For example, students can now take high school courses in carpentry, welding, esthetics, and accounting and get credits at a post-secondary institution.
For more information visit www.education.alberta.ca