Back to all posts
Posted on
Diploma Exam Results, myPass, Alexander Rutherford Scholarships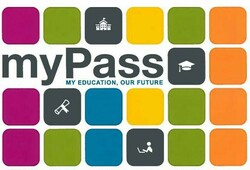 Diploma Exams
Just a reminder, students can retrieve their Diploma Exam result statements through myPass—a self‑service website for high school students. 
In addition, students can us myPass to:
order transcripts
view and print diploma exam result statements
view progress towards a credential (diploma or certificate)
view student personal information
view and print detailed academic reports (DAR)
order additional copies of a credential
register for a diploma exam
To login, simply go to myPass.alberta.ca, set up an Education Account; and enter your Alberta student number and date of birth. You will then be sent an email with an URL and a physical letter with a four-digit PIN that you can use to sign in regularly. For more information, visit https://education.alberta.ca/student-self-service-mypass/what-is-mypass/.
Alexander Rutherford Scholarships
Student Aid Alberta is making applying for the Alexander Rutherford High School Achievement Scholarship easier by implementing a new online application process, and so you need to be aware of the following:
The application for the Alexander Rutherford Scholarship is available online at http://studentaid.alberta.ca/scholarships
Apply online anytime - once you have been accepted by your preferred post-secondary institution.
myPass
Diploma Exam result statements are available through myPass
Students access their diploma exam results through myPass - a self-service website for high school students. Result statements for Diploma Exams are available exclusively online using myPass.
myPass enables high school students to:
access their Results Statement;
view their demographic information;
view their Detailed Academic Report (DAR);
register to write a diploma or certificate; and
order and pay for a transcript.
For more information visit https://public.education.alberta.ca/PASI/myPass
Enjoy a safe and fun-filled summer break!