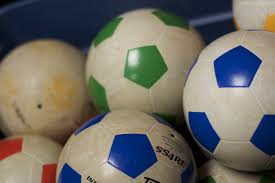 Physical Education
There are many benefits students receive from high school physical education classes that contribute to students becoming responsible adults who are aware of the importance of a healthy lifestyle. High school students retain a higher level of knowledge related to overall health that help them make educated decisions regarding their own health, safety and well-being.
Regular Fitness Activity
Physical fitness is an important component to leading a healthy lifestyle. The inclusion of regular fitness activity helps students maintain fitness, develop muscular strength and improve cardiovascular health. A regular fitness activity improves the absorption of nutrients by the body, improves digestive processes and increases physiological processes.
Builds Self-Confidence
The participation in physical education in high school provides a positive influence on a student's personality, character and self-esteem. In addition, the team-building process enhances communication skills, and the skills required to get along and cooperate with students of varying ethnic backgrounds and personalities.
Develops Motor Skills
Physical education in high school is essential to the development of motor skills and the enhancement of reflexes. Hand-eye coordination is improved, as well as good body movements, which helps in the development of a healthy body posture.
Health and Nutrition
Physical education teaches students the importance of physical health. High school is an age where students misinterpret the meaning of "overweight" and eating disorders prevail. Physical health and education informs students on sound eating practices and the essential guidelines for nutrition.
Relieves Stress
High school students have substantial amounts of stress due to curriculum, homework, families and peer pressures. Involvement in sports, recreational activities or other forms of physical fitness offer a method of stress relief.
Physical Education Outline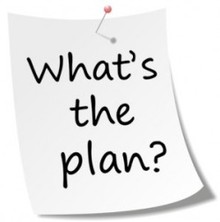 Activity List will be posted on wall schedules but may include all those listed below.  
Fitness Testing: First Wednesday of each month - see posted fitness tests and expectations.  The fitness testing will work as a guide to daily physical activity levels.  The higher your participation and activity level in class the greater your improvement should be in your fitness levels from the first test to the last.
Class expectations
1. You will attend class daily, to ensure you receive the most benefit of leading a physically active lifestyle.
2. You will be changed and ready in the gym 2-3 minutes after the bell.
3. You will, if unable to participate due to sickness or injury, need a parent signed note.
4. You will, if your condition continues for more then three days, need a signed doctor's note.
5. You will be given 3-5 minutes at the end of class to change and shower.
6. You will stay in the gym and wait for the bell to ring before leaving.
PE Evaluation:
Outcome A - Activity - participating in all activities, develops/masters skills
Outcome B - Benefits Health - increases fitness levels, gives full effort
Outcome C - Cooperation - plays fair and cooperates with all others
Outcome D - Do it Daily - Daily participation - attendance
---------------------------------------------------------------------             /100%
Physical Education General and Specific Outcomes
The four general outcomes upon which the Kindergarten to Grade 12 physical education program is based state that students will:
x acquire skills through a variety of developmentally appropriate movement activities; dance, games, types of gymnastics, individual activities and activities in an alternative environment; e.g., aquatics and outdoor pursuits
x understand, experience and appreciate the health benefits that result from physical activity
x interact positively with others
x assume responsibility to lead an active way of life. The general outcomes are interrelated and interdependent. Each is to be achieved through a variety of physical activities. Students must have the opportunity for participation in each of the following dimensions:
x dance
x games
x types of gymnastics
x individual activities
x activities in an alternative environment; e.g., aquatics and outdoor pursuits.
Each general outcome includes specific outcomes, by grade, and at the senior high school level by course name. Students are expected to demonstrate these outcomes, to the best of their ability, by the end of each grade/course.
Program planning requires consideration of student age, grade level, individual abilities and developmental readiness. Assessment, evaluation and communication of student achievement requires consideration of such factors as practice time, individual growth and development, and overall improvement.
Activity
Benefits Health
Cooperation
Do it Daily for Life!
PE Activities List

Volleyball
Football
Indoor Soccer
Handball
Ultimate Frisbee
Basketball
Lacrosse
Yoga
Dance
Gymnastics
Aqua Activities - inner tube water polo (on trips when available)
Recreation Games
Curling
Badminton
Tchoukball (Pronounced Chukeball) 
Track and Field
Outdoor Soccer
Tennis/Racquet Sports (on trips when available)
Spin Class (on trips when available)
Weight Training
Boot Camp
Slo-pitch
Beach Games - horseshoes/bocce/lawn darts
Golf
5/10 pin bowling (on trips when available)
Wall Climbing (on trips when available)
Fitness Running
Camping (on trips when available)
Mountain Hiking (on trips when available)
Mountain Biking (on trips when available)
Rock Climbing/Rappelling (on trips when available)
PE Unit/Daily Participation Marks Rubric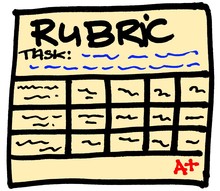 | | |
| --- | --- |
| 10 | Excellent exertion during every class and developed excellent personal and/or game skills |
| 9 | Excellent exertion during every class and developed proficient personal and/or game skills |
| 8 | Proficient exertion during every class and developed proficient personal and/or game skills |
| 7 | Proficient exertion during every class and developed adequate personal and/or game skills |
| 6 | Adequate exertion during every class and developed adequate personal and/or game skills |
| 5 | Adequate exertion during every class and developed limited personal and/or game skills |
| 4 | Limited exertion during every class and developed limited personal and/or game skills |
| 3 | Limited exertion during every class and developed no personal and/or game skills |
| 2 |  Minimal exertion during every class and developed minimal personal and/or game skills |
| 1 | Zero exertion during every class and developed no personal and/or game skills |
|   |   |
PE Exertion and Skill Development Rubric
| | | |
| --- | --- | --- |
| Exertion |   | Skills |
| Student is red faced, sweating, out of breath during the class activity | E - Excellent | Student displays skills that are highly developed and among the best in the class during drills and games |
| Student is sweating and sometimes out of breath during the class activity | P - Proficient | Student displays skills that are higher then average and can demonstrate them well in games |
| Student sometimes sweats during the class activity | A - Adequate | Student displays acceptable skills, but has trouble displaying them in drills and games |
| Student does not sweat, is not out of breath during the class activity | L - Limited | Student displays minimal skills in both drills and games |